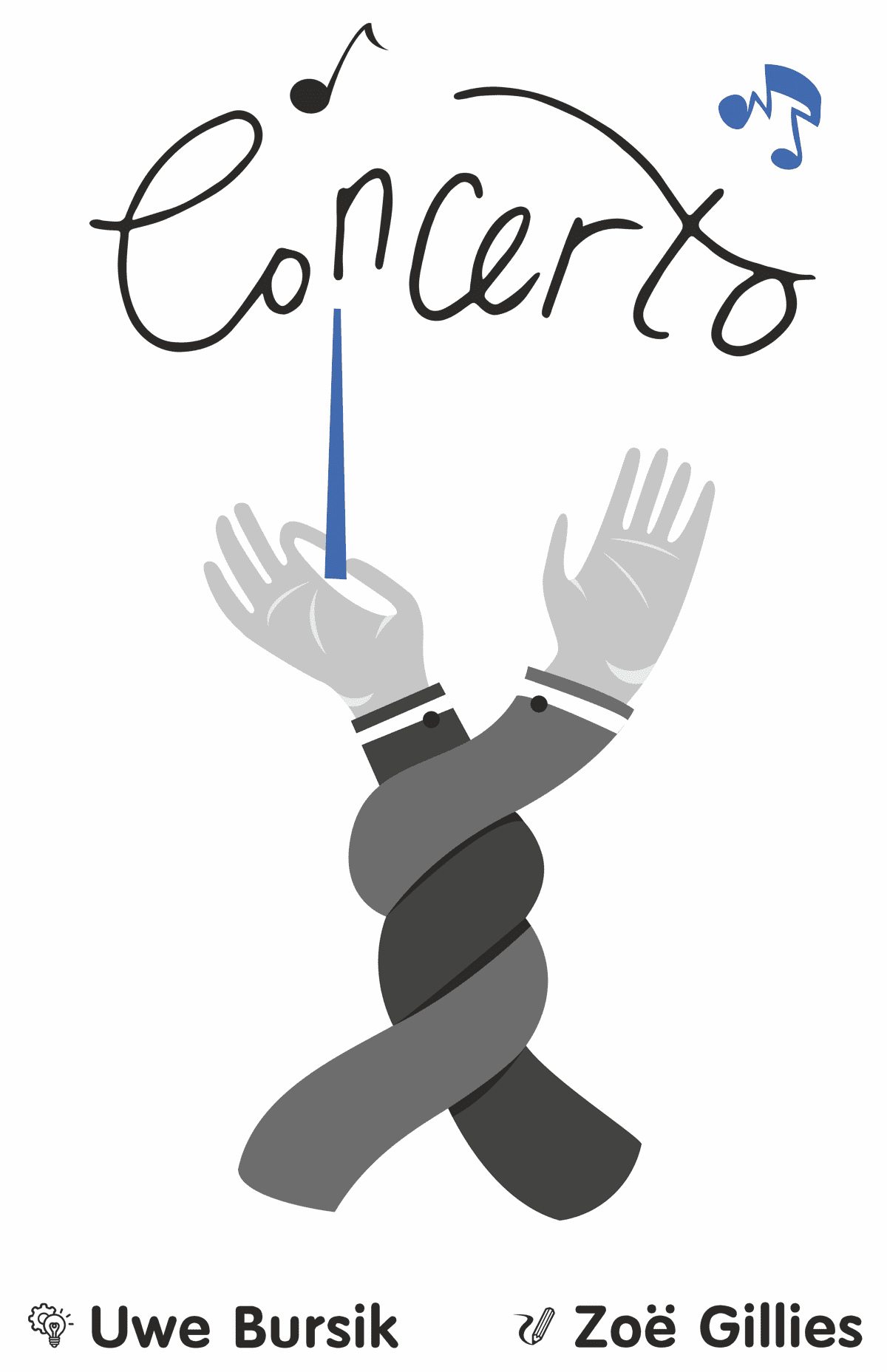 Published

2018

Number of players

2 - 4 players

Average duration

30 mins.

Complexity

No complexity set.

Location

Shelf #844
Description
Concerto is about memorizing conducting gestures and use them to conduct famous music pieces.
In detail, Concerto is a game that requires you to remember the gestures that you have to perform with the conductor's baton – so-called beat patterns. When you record a new instrument by placing a card in your orchestra, you draw a beat pattern that you have to memorize, and then perform it correctly when used in one piece. If you perform all of the beat patterns in the correct order, you have successfully performed the piece and can collect the points. The player who reaches a specific number of points first wins.
As an addition there are special cards to do good things to you or bad things to your opponents. Moreover, you get the attendance of other famous conductors who have very special preferences about the next music piece you have to conduct. By fulfilling their needs you get additional points.
The game contains 48 cards with music pieces, 20 conductor cards, 72 instrument cards, 24 special cards, 48 wooden counters with 6 different beat patterns, 1 scoreboard, 4 player pieces, 1 conductor's baton and rules in English and German.
—description from publisher
Powered by BoardGameGeek.