The mission of the game gurus is to further the interest for board games. This means getting more people to play more and better games. Gurus accomplish this by communicating the excitement and thrill of modern (and classic) board games to the guests of Bastard Cafe.

A guru is an expert, a servant, a teacher, a salesman, a librarian, a speaker, a sales clerk, a storyteller and a guide all wrapped up into one person. And most of all, the guru is a host that on behalf of Bastard Café ensures that the guests of the cafe will have their own unique board gaming experiences. A guru is unpaid – but creating board game enthusiasm is its own reward.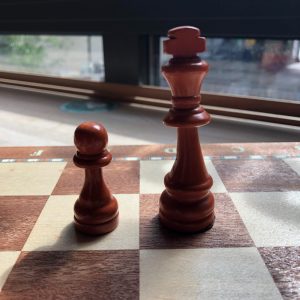 A guru is not an encyclopedia that knows all games. Gurus aren't better than other board gamers. Gurus aren't hard core gamers that would rather play with other hard core gamers. Gurus are not judges that distinguish between good and bad games. Gurus do not bash people playing Monopoly.

Gurus take on the responsibility and task of guruing because it's awesome. Thus it has to be a meaningful and fun job to be a guru. Communication and advice about board games to the guests of the café is the core duty, and all gurus should be driven by the joy and engagement gained from doing this central task.

Bastard Café exists because of the gurus. The gurus are the most important part of the concept, that is the main selling point of the café in order to survive in the tough and competitive marketplace that it is, running a café. Many places offer good coffee and beer, many places offer a social and cozy environment and some cafés even offer a small selection of board games. But no other place in Copenhagen communicates and loves board games better than Bastard Café. Gurus are expected to create loyal guests.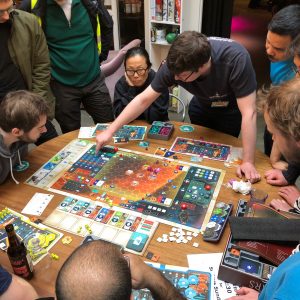 If all of this sounds good to you, be sure to read our Guru Charter here: https://docs.google.com/document/d/1lUIsWPHiTkoRD7gbbg10K_2ibPJgZjTqsyhtDEnEwk4/edit?usp=sharing
Once you have read that, send an e-mail to [email protected] letting us know a bit about you.