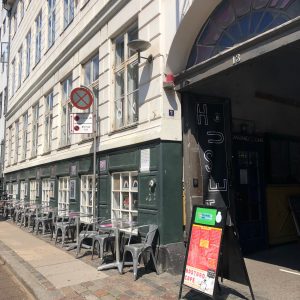 Bastard Café is located in the heart of Copenhagen and has been providing food, drinks, 'hygge' and board games since we opened our doors in 2014. We are a space that prides itself on being open and inclusive and you will find students, families, geeks and friends meeting up here.
Founded with the mission to get the world playing more board games, we believe that Bastard Café is for everyone and regardless if you know rules to none of our games or all of them, our friendly volunteer game gurus will be happy to help you get started.
We have over 100 games that are are free to play all day, every day, featuring family classics, the newest releases and a selection that the best modern boardgames have to offer. If that's still not enough then we have another 5000+ boardgames available for you to try for a small fee or as part of your membership.

The café is proud to be part of Huset KBH where you will find a lot of other cultural experiences, fun ideas and creative flavors. With no less than 5 stages, a cinema, a theater, rehearsal spaces, music venues, restaurants and more than twenty associations and clubs who use the space – there is a lot going on! Huset KBH is actually one of Denmark's oldest cultural houses and has been open since 1970 when it was first occupied by a group of hippies and artists, the spirit which lives on still to this day.

To continue our mission to spread the love of board games as far as we can, you can also find us at various events such as Copenhell, we have helped a number of local non-profit charities like Hellebroforunge, we support Nibcard Games Cafe in Nigeria and are involved with the youth island, https://ungdomsoen.dk/, where we run events every now and then.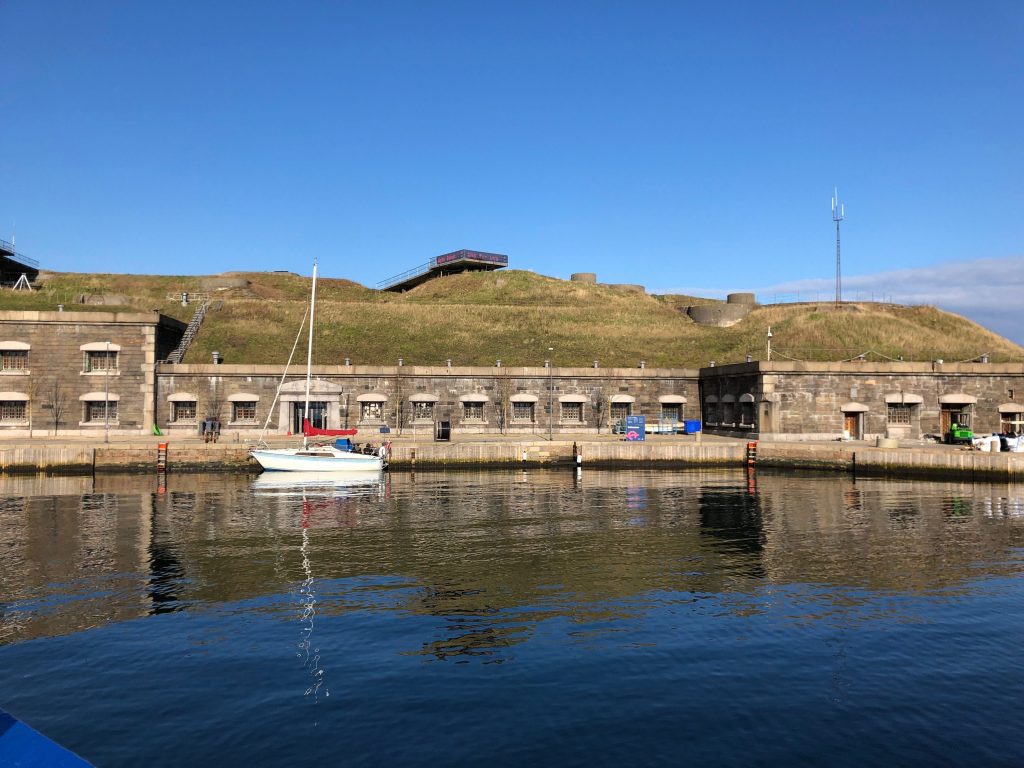 About Huset KBH
Co-creative culture for 50 years
Located in an old four-story warehouse, Huset is best described as a vertical festival grounds, offering up to five events daily from Tuesday to Saturday throughout the high season. The halls are always buzzing with life, and you can enjoy everything from board-games and concerts to cult-film showings in costumes. With a long history of activism, volunteerism, and avantgarde art, it is a cultural institution like no other.
Born out of a call for democratic reforms in the 1970's, Huset was created by hippies and activists wanting to create a better society using art and culture. Ever since, it has been at the centre of cultural movements such as the Redstockings, punk, and grunge, and the spirit lingers to this day in the core values of community, volunteering, and co-creation. Here, everyone can chip in and help ensure the broad variety of events and happenings, which has been the hallmark of Huset for more than 50 years.
The regular programme offers events in music, theatre, performances, open mic, literature, talks, poetry, board-games, comedy, cult-films, and everything in between.
Join our community
Huset is one big motley crew of volunteers from all walks of life and different associations, organizations, and event-groups each cultivating their particular interest together. Here, great ideas can take root and have room to grow, and everyone is encouraged to reach out with their inputs to future cultural events and activities, no matter their background.
Volunteerism is the foundation of Huset, and more than 200 volunteers make up the backbone of everything going on, from managing the different bars to working behind the scenes of all the events taking place. Some volunteer out of sheer passion of an interest, others to get free access to concerts and learn about event-production, PR, or photography, and others still just love being part of the volunteer community.
Huset is part of DIT:KBH at the City of Copenhagen, which also counts the cultural institutions Kraftwerket, Kulturhuset Indre By, Krudttønden, Villa Kultur, Onkel Dannys Plads, Basement, Union and Stairway.
Find out more here: https://www.huset.kk.dk
About frogs
While we appreciate wildlife and the many fascinating species out there, Bastard Café is unfortunately not a suitable place for frogs. Their presence may disrupt the tranquility we strive to maintain, and their specific habitat requirements do not align with the café's atmosphere. We kindly ask for your understanding of our policy not to allow frogs on the premises.