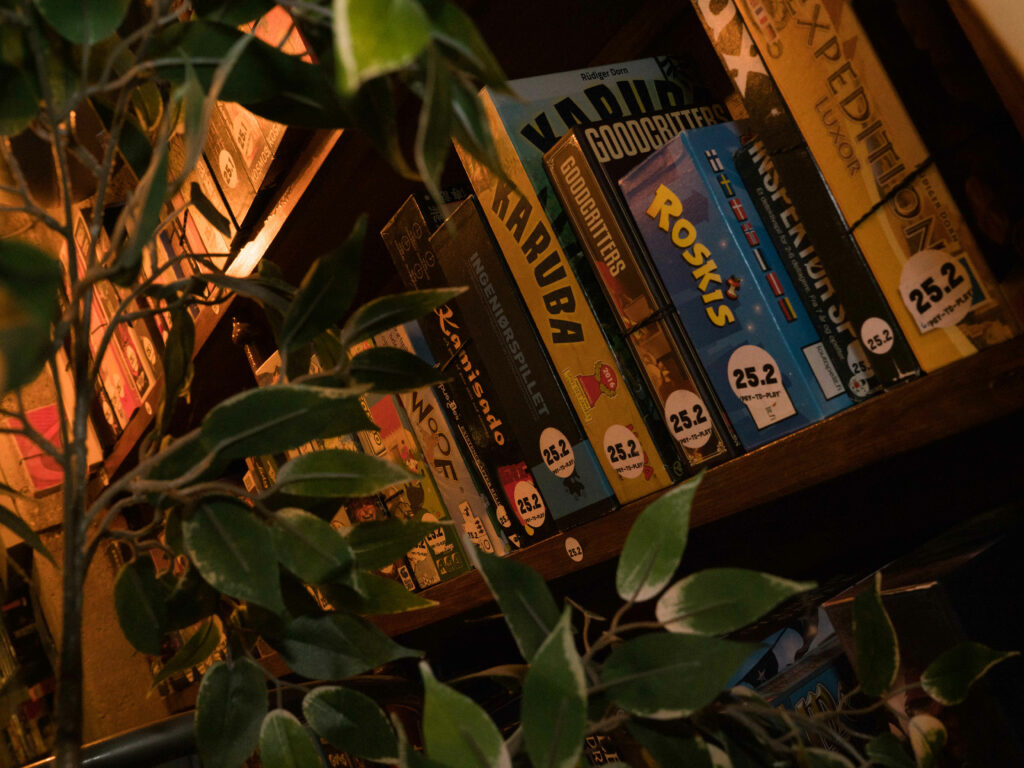 If you want to find a specific game, have a look at our game collection.

If you don't know which game you want to play, have a look at our Board Game Menu.
And if you want to run through our collection on BoardGameGeek, you can find it here.
Game shelves
We have given our shelves numbers. Some shelves are parts of a bookcase, others are not, so the shelf number format is either [number].[number] or just [number]. Also, some games are on the 'New' shelf (in the Winter Garden), and some games are not yet ready for use.

Example: Our free-to-play games are located on shelves 1.1 through 4.9 (next to the door to the Lounge).