We live on the ground floor of Huset KBH with other creative and fun venues, just enter through the big glass double doors. Our address is:
Bastard Café
Rådhusstræde 13
1466 København K
OPENING HOURS
Monday – Friday: 12.00 – 22.00
Saturday + Sunday: 10.00 – 22.00
We also have additional seating in our Downstairs gin bar that is open:
Tuesday – Thursday: 17.00 – 22.00
Friday: 16.00 – 22.00
Saturday + Sunday: 13.00 – 22.00
About Huset KBH
Co-creative culture for 50 years
Located in an old four-story warehouse, Huset is best described as a vertical festival grounds, offering up to five events daily from Tuesday to Saturday throughout the high season. The halls are always buzzing with life, and you can enjoy everything from board-games and concerts to cult-film showings in costumes. With a long history of activism, volunteerism, and avantgarde art, it is a cultural institution like no other.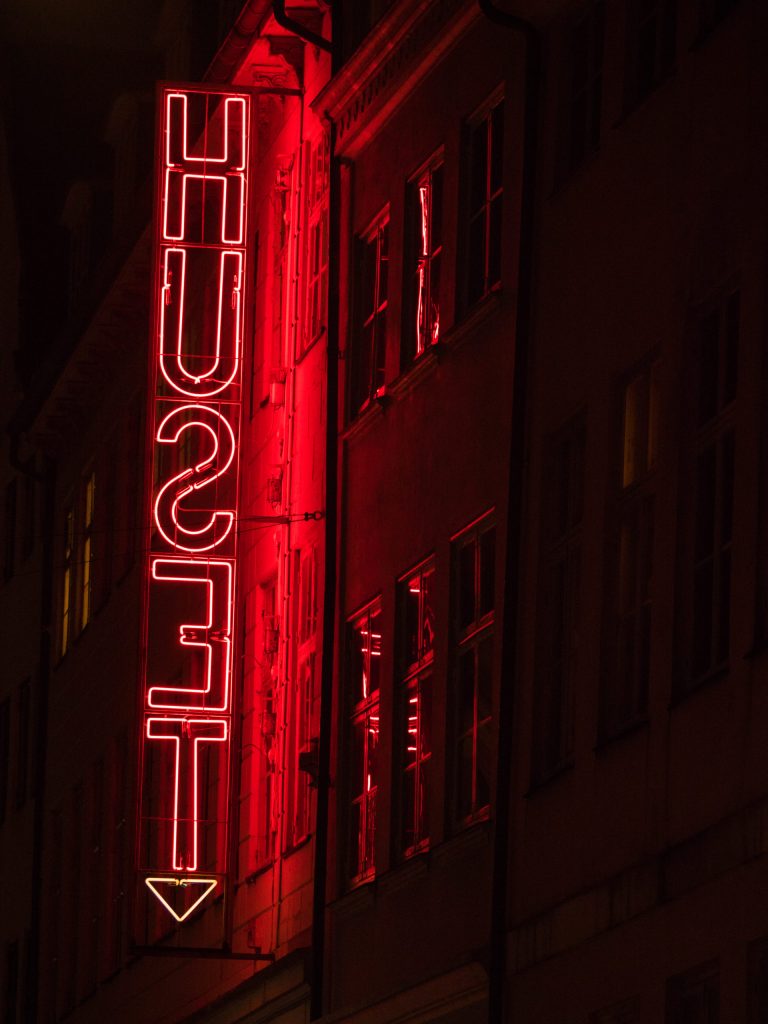 Born out of a call for democratic reforms in the 1970's, Huset was created by hippies and activists wanting to create a better society using art and culture. Ever since, it has been at the centre of cultural movements such as the Redstockings, punk, and grunge, and the spirit lingers to this day in the core values of community, volunteering, and co-creation. Here, everyone can chip in and help ensure the broad variety of events and happenings, which has been the hallmark of Huset for more than 50 years.
The regular programme offers events in music, theatre, performances, open mic, literature, talks, poetry, board-games, comedy, cult-films, and everything in between.
Join our community
Huset is one big motley crew of volunteers from all walks of life and different associations, organizations, and event-groups each cultivating their particular interest together. Here, great ideas can take root and have room to grow, and everyone is encouraged to reach out with their inputs to future cultural events and activities, no matter their background.
Volunteerism is the foundation of Huset, and more than 200 volunteers make up the backbone of everything going on, from managing the different bars to working behind the scenes of all the events taking place. Some volunteer out of sheer passion of an interest, others to get free access to concerts and learn about event-production, PR, or photography, and others still just love being part of the volunteer community.
Huset is part of DIT:KBH at the City of Copenhagen, which also counts the cultural institutions Kraftwerket, Kulturhuset Indre By, Krudttønden, Villa Kultur, Onkel Dannys Plads, Basement, Union and Stairway.
Find out more here: https://www.huset-kbh.dk/