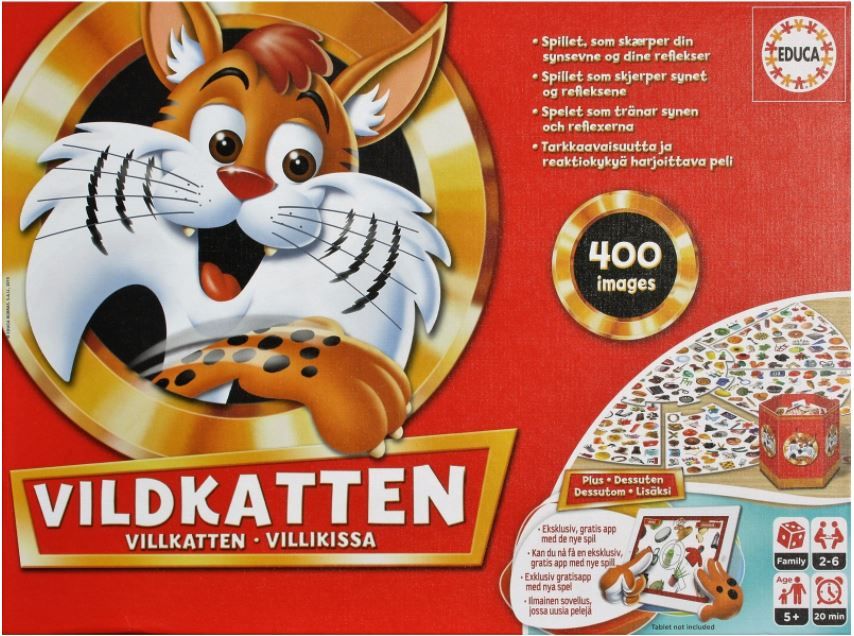 Published

Number of players

2 - 6 players

Average duration

20 mins.

Complexity

No complexity set.

Location

Bookcase #21
Shelf #3
Description
There is a large board with hundreds of different images shown. This board can be assembled in a variety of ways. Players pull tokens that have a single picture on them from a bag and attempt to find the picture on the board. Players can choose two versions of play. Either pull one token out and all players attempt to find it at the same time, or each player can draw a few tokens out of the bag and the first to find all of their pictures on the board wins.
In this game the players play cats that tries to find different objects. The board has a lot of images on it (around 300), you draw a card with an image on it. You then try to find it on the board and move there.
Powered by BoardGameGeek.