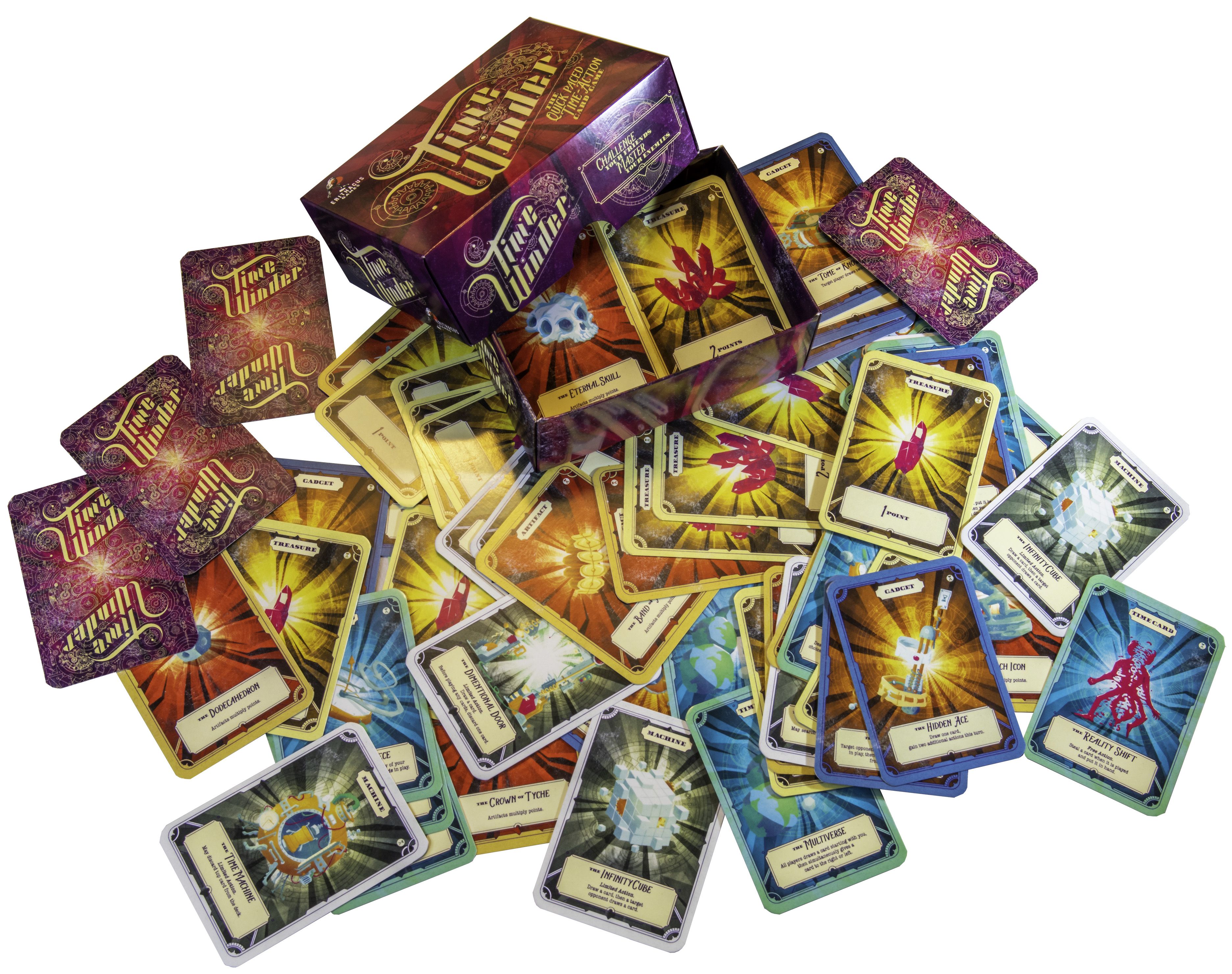 Published
2018
Type
Game
Number of players
2 - 6 players
Average duration
30 mins.
Complexity
Low
Location

Huset

Bookcase: 112 Shelf: 6
Description
A card game of time and space, where quantum mechanics decides the cards you are dealt, but you decide the outcome. You now have the chance to craft powerful machines, use wondrous items and collect valuable treasures and artifacts.
The game can be enjoyed by both newcomers and veterans, and although it can be easy to learn, it can be tricky to master. Amassing the most points by the end of the game determines the winner. Timing and the choices you make can be the difference between a winning and losing strategy. Every turn is a chance to snatch victory from your opponents.
The game is themed in a steampunk setting with elements of futuristic to implausible designs. A quick-paced tactical card game for 2-6 players.
—description from the designer