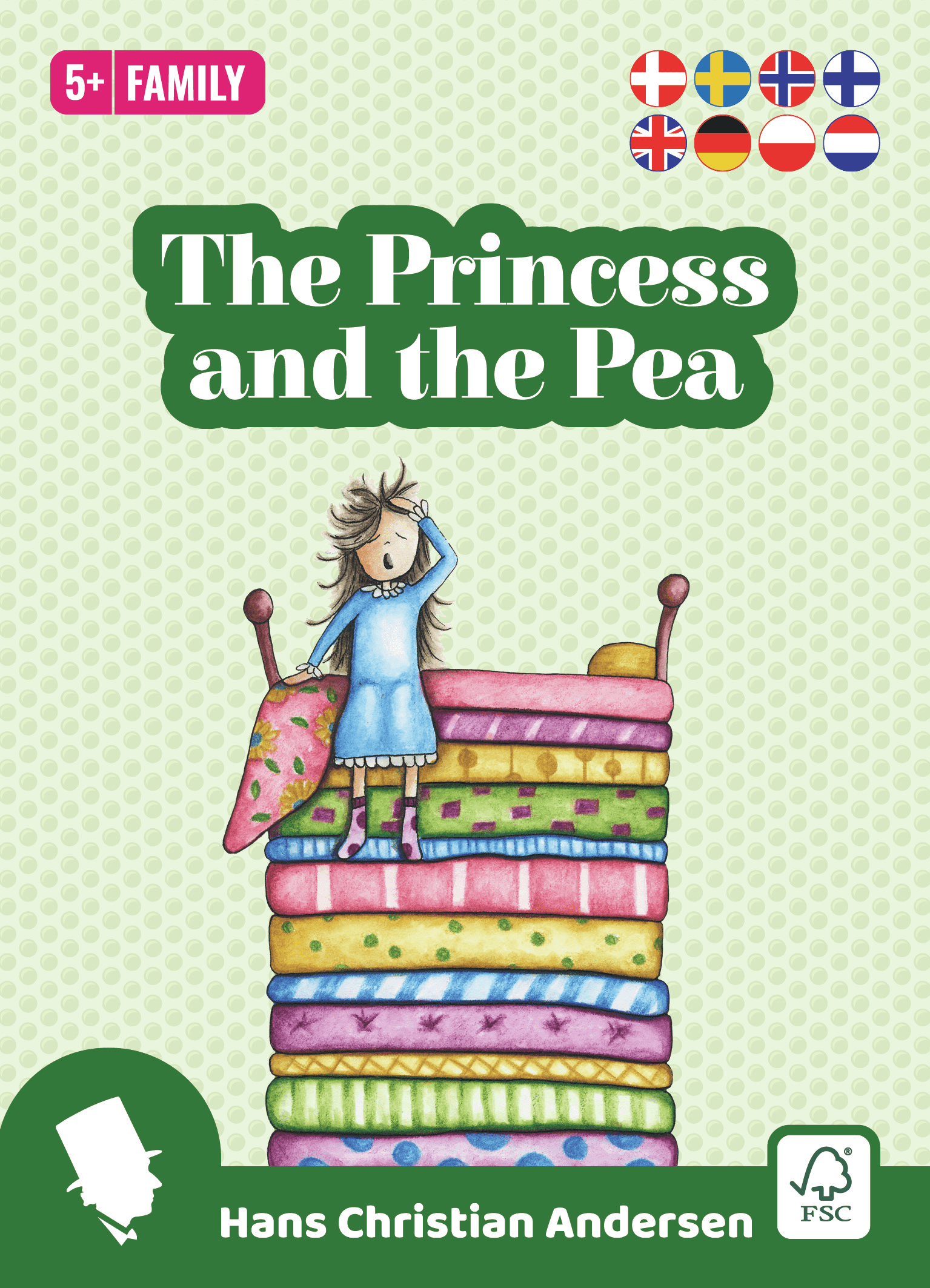 Published

2022

Number of players

2 - 5 players

Average duration

10 mins.

Complexity

No complexity set.

Location

Bookcase #204
Shelf #2
Description
The Princess and the Pea is a card game inspired by the famous fairy tale by Hans Christian Andersen.
Be the first to play all your cards on the ever growing pile of mattresses and pillows. Either play 1 card that is higher and changes colour or 1 or more cards that are lower and matches colour. First to empty their hand of cards is the winner.
About the fairy tale:
On a dark night it knocks on the door, and out in the rain a princess seeks shelter. Yet is she a true princess? The queen tests her and does so by providing a bed with a huge tower of mattresses, and a tiny pea placed at the bottom. In the morning the princess wakes from a terrible night's sleep, proving she is a true princess.
-description from publisher
Powered by BoardGameGeek.