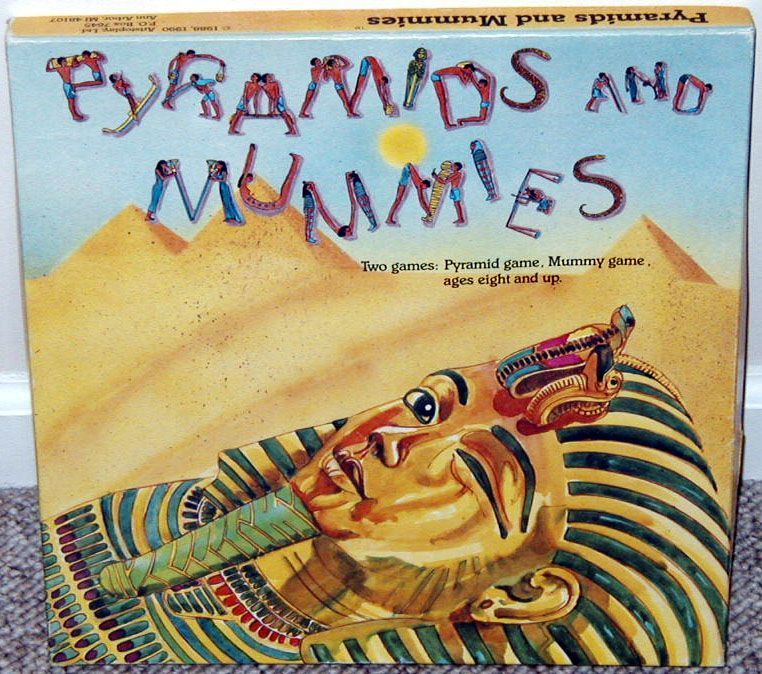 Published

1988

Number of players

2 - 4 players

Average duration

45 mins.

Complexity

No complexity set.

Location
Description
The box contains two different games: The Pyramid Game and The Mummy Game.
The Pyramid Game is a cooperative game in which players decipher messages in cryptic rebus writing and work together to build a pyramid. In The Mummy Game players compete to be the first to reach the mummy chamber by following the hieroglyphic path and interpreting rebuses.
Powered by BoardGameGeek.