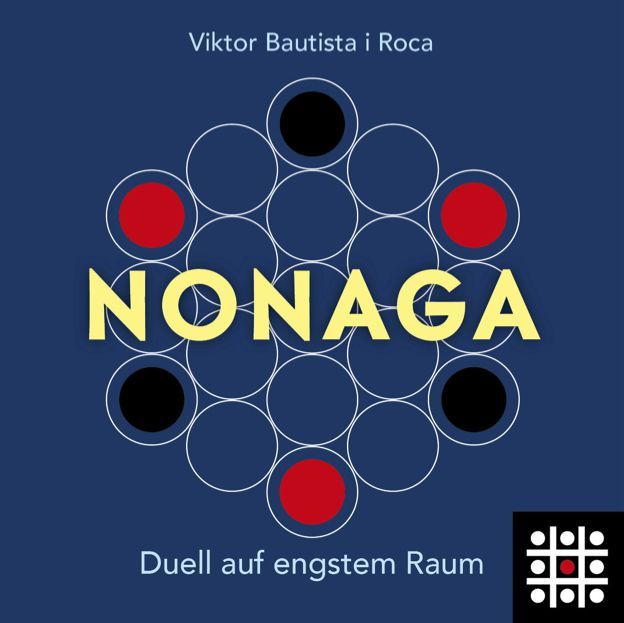 Published

2017

Number of players

2 - 2 players

Average duration

20 mins.

Complexity

No complexity set.

Location
Description
Nonaga has a hexagonal playing area composed of 19 rings, with each player having three pieces that start in alternating vertices around the hexagon. On a turn, a player must do two things, in order:
Move one of their pieces in a straight line up to the end of the board or up to colliding with another piece
Move one of the exterior empty rings to another location on the playing area where it touches two rings.
Whoever first manages to connect their three pieces wins!
Powered by BoardGameGeek.