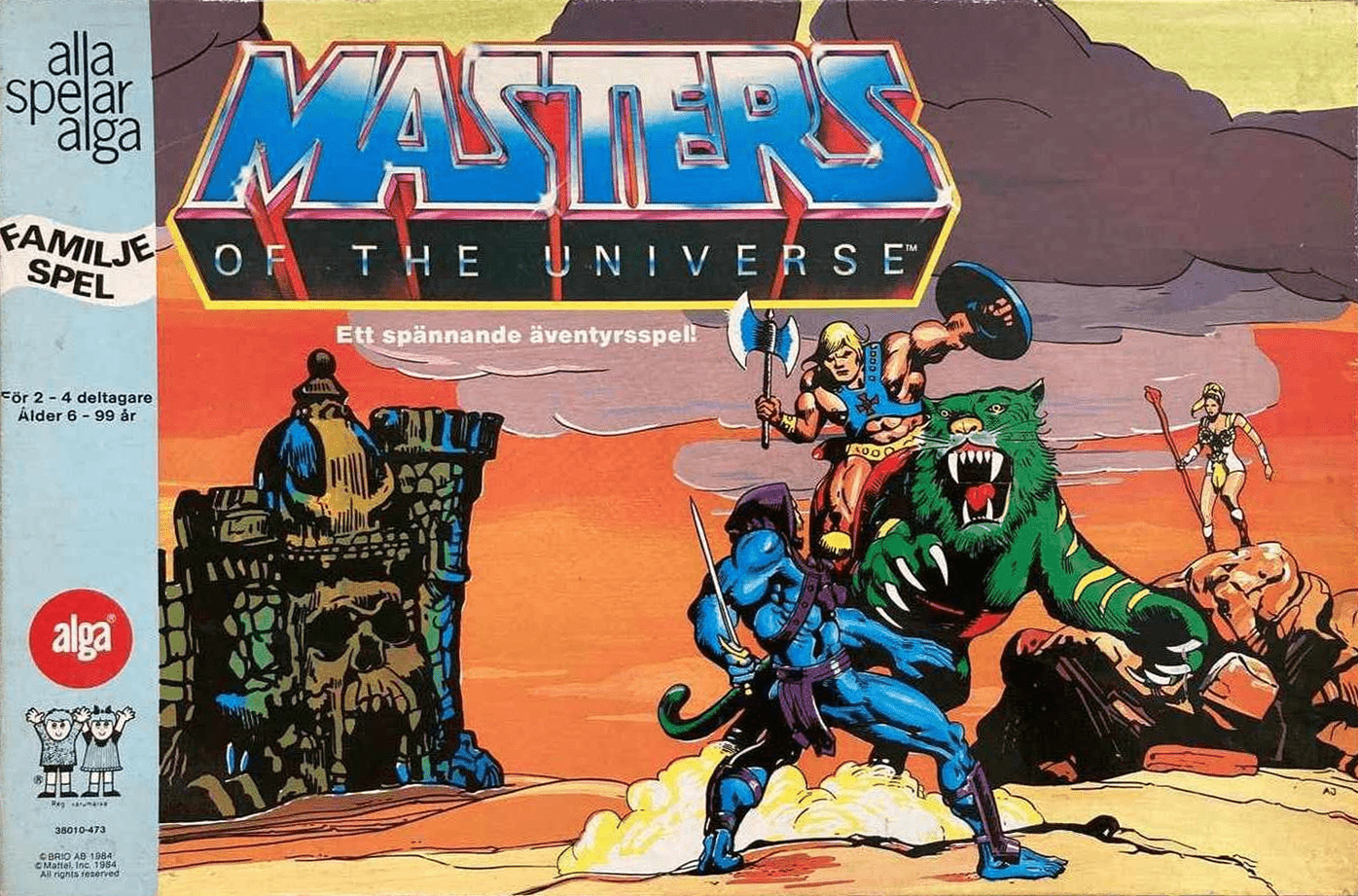 Published
1984
Type
Game
Number of players
2 - 4 players
Average duration
60 mins.
Complexity
Medium
Location

Huset

Shelf: 882
Description
Swedish game. The game map is made up of two separate parts. One two-dimensional map portraying the wastelands outside Castle Greyskull. The second map is 3-D layout of the castle itself.
The object of the game is to race to defeat Skeletor in the throne room of the Castle. In order to get there and perform the task, the heroes need to collect items in the wasteland that will help them on their task.
Once inside the castle, they must avoid all the traps set by Skeletor before they can finally reach the throne room.