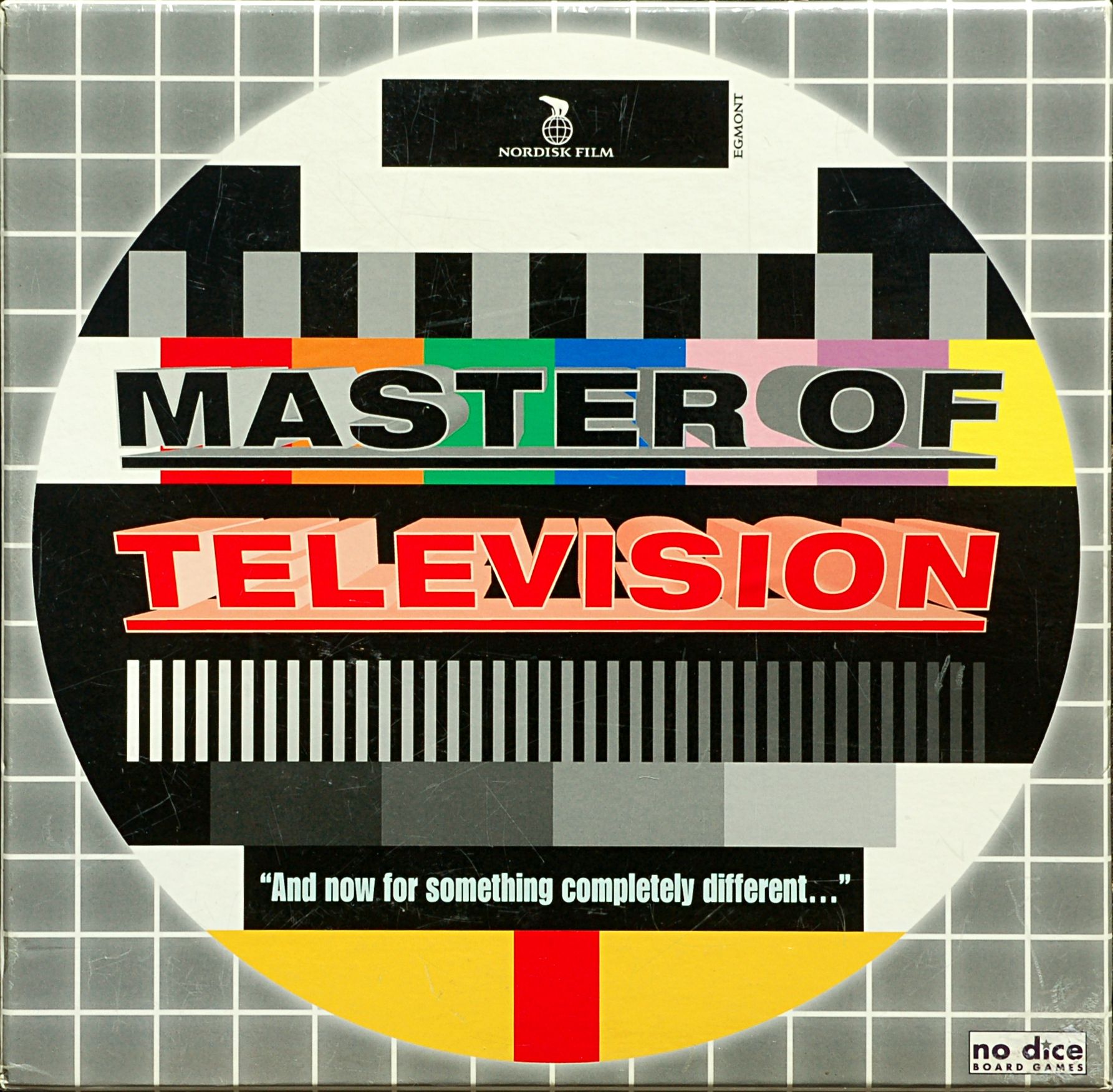 Published
2006
Type
Game
Number of players
2 - 6 players
Average duration
45 mins.
Complexity
Low
Location

Huset

Bookcase: 505 Shelf: 4
Description
From the publisher homepage:
MASTER OF TELEVISION
This is the perfect board game about the box! So turn off the telly and turn on the fun in this fast-paced game, where your knowledge of the biggest and the best series of Television are at stake. Stop fighting about the remote control – Fight to become the Master of Television.
Background
THE ULTIMATE TRIVIA GAME FOR EVERYONE WHO LOVES TELEVISION.
In MASTER OF TELEVISION it's all about how well you know the famous series of the television – You have to know a little about a lot – From "Friends" to "Big Brother". From "McCloud" to "The Eurovision Song Contest", everything can show up on your "screen".
You play to become MASTER OF TELEVISION. The 8 categories cover Drama, Comedy, Shows, even gossip, scandals, strange TV-facts and much much more.
At the very end it comes down to a memorable Quote from a famous TV Series – Who said it and in what series.
MASTER OF TELEVISION is fun, exiting, entertaining and you can never predict how it ends.
MASTER OF TELEVISION can be played by everyone – age is no limitation.
Gameplay
Just like any good night in front of the television MASTER OF TELEVISION entertains from the moment you open the box. You're ready to play right away, without complicated rules or introductions. You simply play your way through 7 of the 8 categories and when you've gathered 7 "Flat Screens", you're going to face the final question – Recognizing a quote from a TV series and you have to tell your fellow players which TV Quote originated from what TV Series. Then you've earned the title MASTER OF TELEVISION.
MASTER OF TELEVISION guarantee you the best TV night without TV.
MASTER OF TELEVISION is the second game in a series of games with the title "Master of….". Next games will be "Master of Music" and "Master of Sports" – More to come…