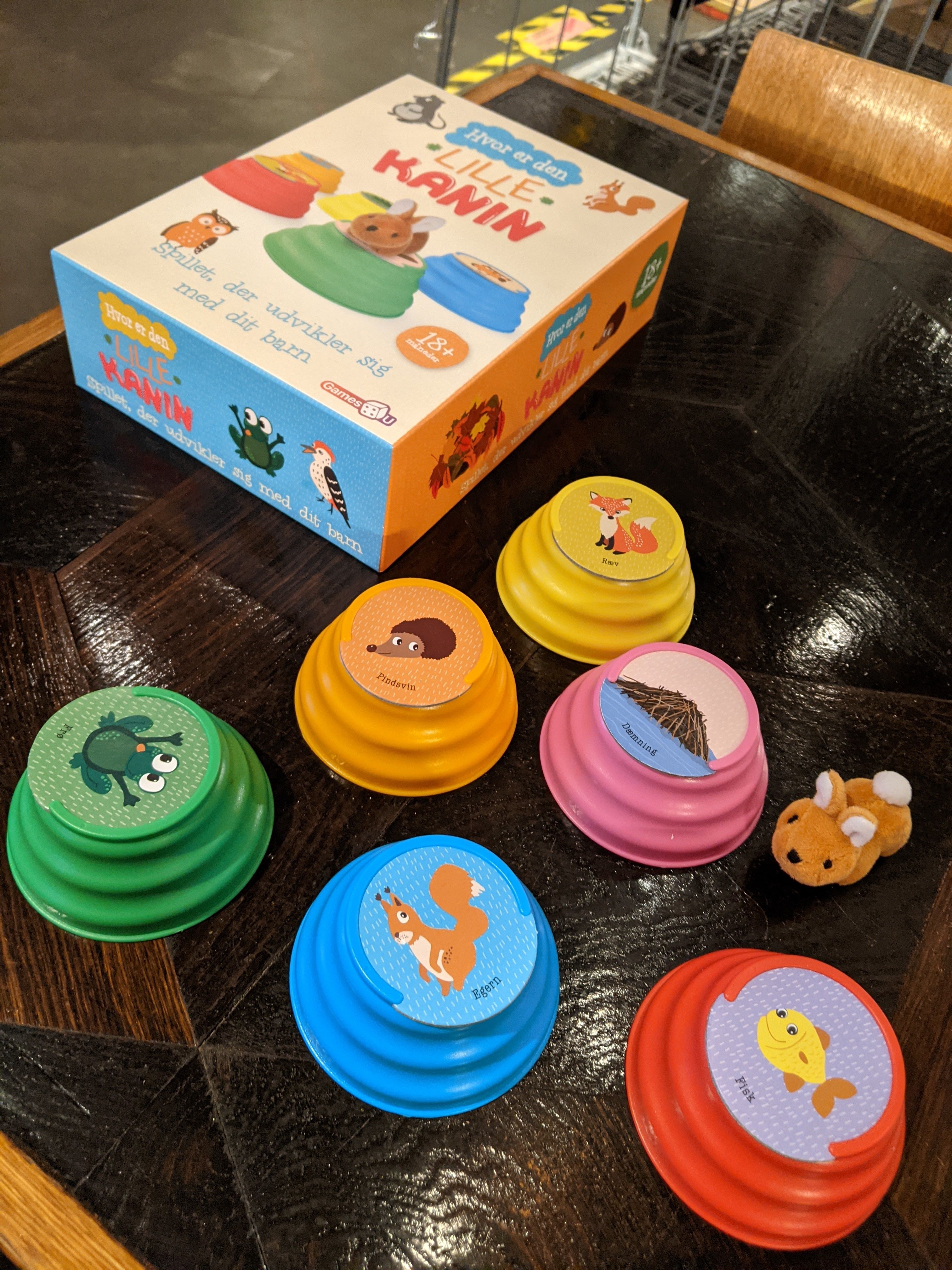 Published

2019

Number of players

2 - 2 players

Average duration

20 mins.

Complexity

No complexity set.

Location
Description
A play-based game for children age 18 months and up.
In this game, an adult player hides a fluffy bunny under one of the six cups, and the child's task is then to find the bunny.
The game has eight suggested play modes, depending on the child's age and development.
Powered by BoardGameGeek.