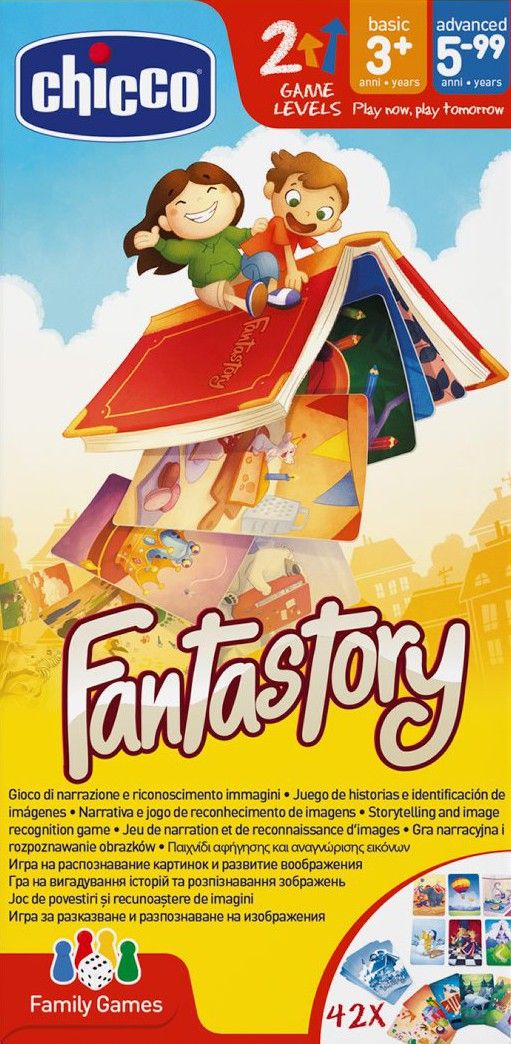 Published

2018

Number of players

2 - 6 players

Average duration

10 mins.

Complexity

Low

Location

Bookcase #13
Shelf #3
Description
Every card is a doorway into a world: the Fantastory world. Invent exciting and fun new stories each time and then try and remember them.
Shuffle the story cards, take the first 10 and place them face up on the table. The narrator tells a brief story taking inspiration from 5 or 6 of the 10 cards. When he tells a part of the story which refer to a card, the players should identify and indicate it.
Once the story has ended, the narrator shuffles the 10 cards and place them faceup on the table. The game ends as the correct sequence of the story is reconstructed by the players.
Powered by BoardGameGeek.