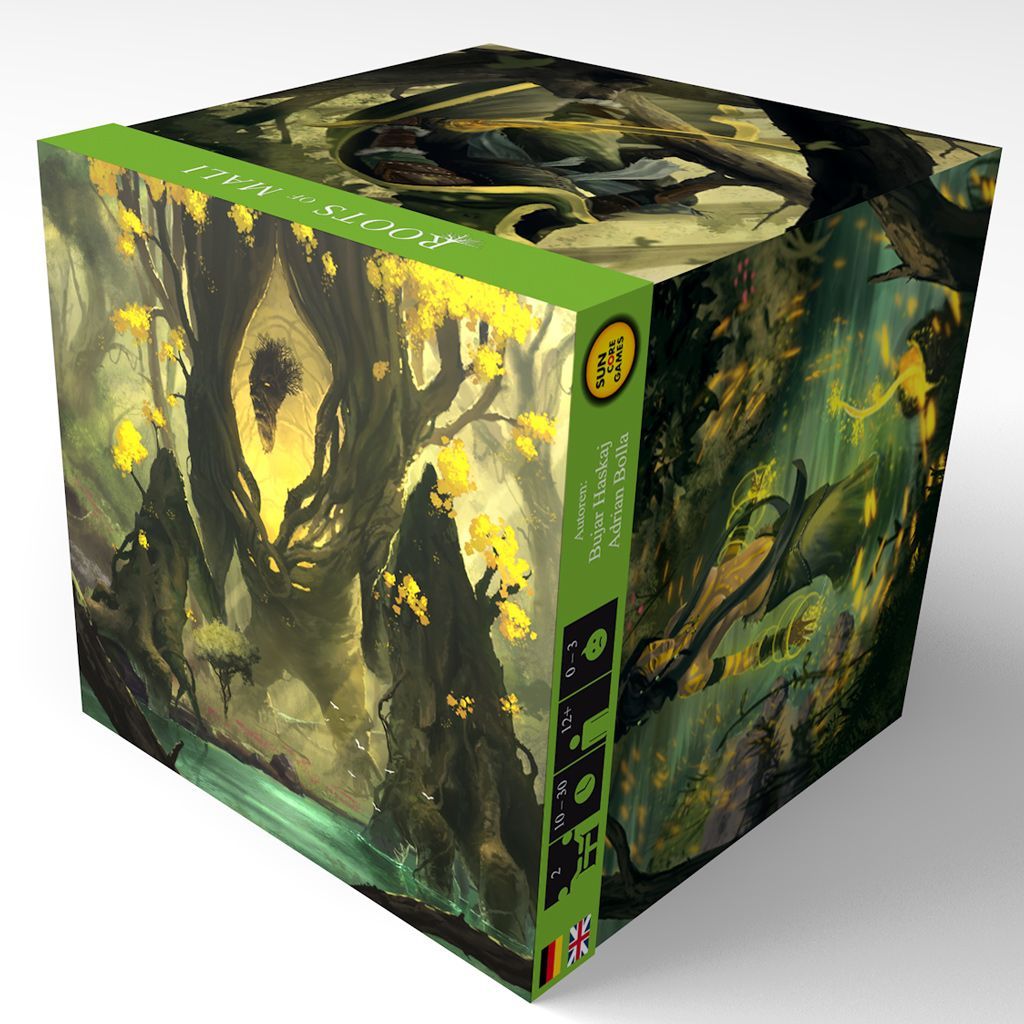 Published

2016

Number of players

2 - 2 players

Average duration

30 mins.

Complexity

No complexity set.

Location

Bookcase #42
Shelf #4
Description
Enter a fascinating fantasy world in which mystical tribes are torn apart by internal strife. Fierce power struggles and cunning strategies lead to epic confrontations deciding who has total supremacy in the Warring Lands.
Roots of Mali is a remarkable challenge for strategists as players compete against each other with characters represented by dice – despite zero luck being involved! By vanquishing an opposing creature, you gain might points equal to the creature's power level. The first player to collect 10 might points wins, and you score by tactically moving creatures and exercising their special powers to outwit your opponent, eliminating their character dice from the board, which represents the Warring Lands.
Roots of Mali is a standalone game that can be combined with its predecessor Light of Dragons for new challenges and even greater replayability. Each tribe consists of six different creatures with unique abilities and distinct power levels. Tribes from both editions can easily be distinguished by the color of their representative dice.
—description from the publisher
Note: The Roots of Mali expansion can be found here.
Powered by BoardGameGeek.