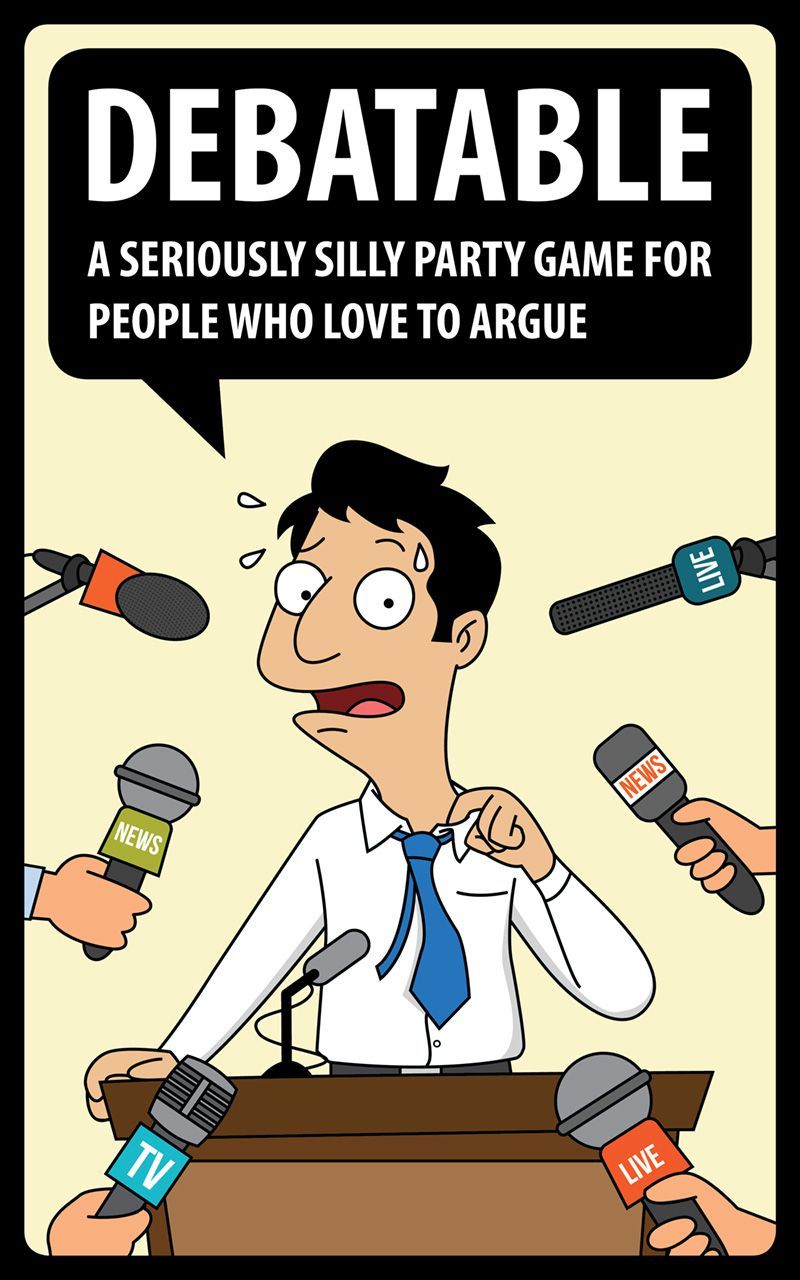 Published

2017

Number of players

3 - 16 players

Average duration

120 mins.

Complexity

Low

Location
Description
Debatable is a seriously silly party game for people who love to argue.
In Debatable all players are politicians taking turns debating both serious and silly topics. Two players are involved in each debate, and they're either for or against the current topic. When the time is up the other players each cast a vote on the player they felt won the debate.
Of course you never enter a debate unprepared, and thankfully your brilliant and trusty strategic advisor has provided you with some clever debate strategies that will ensure your victory.
Debatable is a hilarious party game for 3 to 16 adult players. Playing time is approximately 30 to 120 minutes depending on the number of players, and most importantly, all players stay involved during the entire game.
Powered by BoardGameGeek.