Sign-Ups are Closed Right Now. You can sign up to our newsletter to find out when tickets go on sale.
Come join us this spring for a weekend of fun, gaming and coziness all in an old sea fortress off the coast of Copenhagen. In collaboration with Ungdomsøen we are running our first ever gaming weekend and you can be sure we are going to make it one to remember. Like for starters: IT'S ON AN ISLAND 🙂
Alongside all the games there will be geeky quizzes to take part in, movies and popcorn to watch in our chillout area, you can try your hand at some sea fishing, morning swimming if you´re feeling brave, toasting marshmallows on bonfires, guided tours of the historic island and much more.
The island itself is used by the scouts throughout the year and as such self reliance and teamwork runs through the core of everything that happens there. As such we expect everyone to take some responsibility for the well-being of themselves and others whilst on the island. This means bringing your own bedding (sleeping is inside in warm beds don't worry) , picking up litter if you see it and tidying up after your meals, it's these elements of do it yourself that will create a cozy atmosphere.
So if the idea of gaming away a weekend inside with like minded people, or sitting around a bonfire cooking your own pancakes in the evening, staring up at the night sky over Copenhagen or starting the day with a swim in the chilly ocean sounds appealing, then this is the board game weekend for you.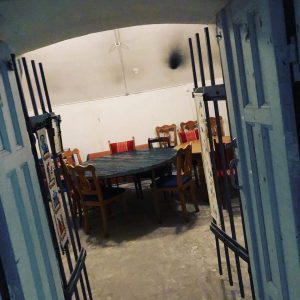 P R A C T I C A L I N F O R M A T I O N
Included with your ticket is transportation to and from the island by ferry (sails Friday afternoon – back Sunday afternoon), basic accommodation in single or mixed sex dormitory rooms(4, 8 and 10 person), 2 x breakfasts, 1 x lunch, 2 x evening meals and of course unlimited gaming and participation in all island activities that we run. There will also be a kiosk where you can buy snacks, drinks and alcohol to consume.
Tickets will go on sale on our website at midday January 10th. We will have a limited number of early bird tickets for sale at 750 KR and after that tickets will be 950 KR. Only 120 spaces in total are available for this unique experience.
Full schedule to be announced in the next months.