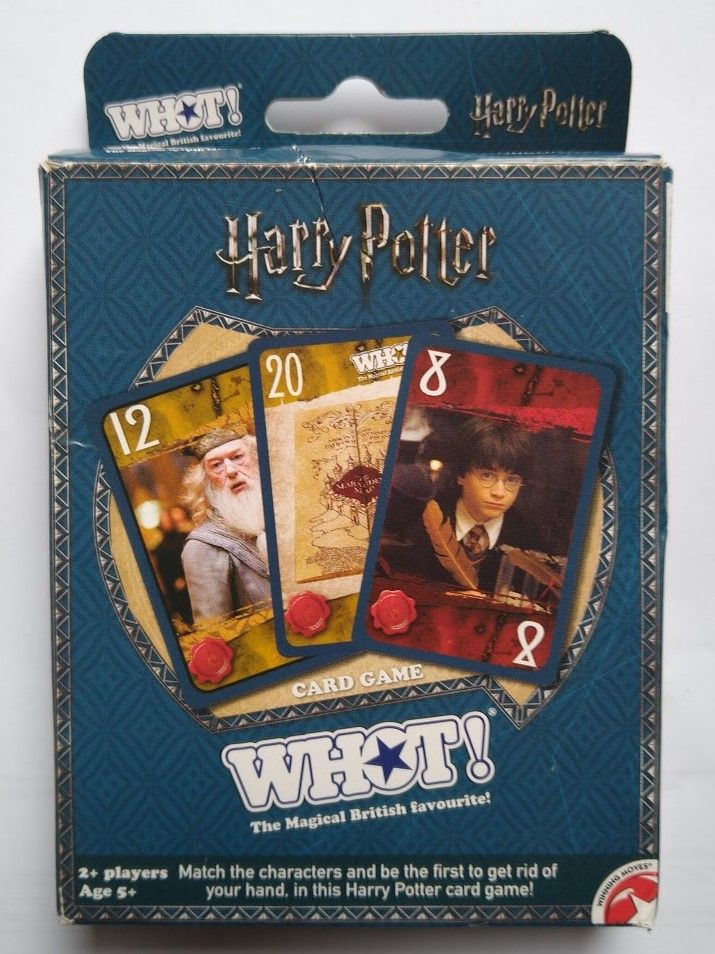 Published

2018

Number of players

2 - 6 players

Average duration

10 mins.

Complexity

Low

Location

Bookcase #202
Shelf #8
Description
Each card is illustrated with shapes and numbers. The game play is simple – just match the shape or number on your card with the shape or number on the previous card. The first player to get rid of all their cards is the winner! Like Uno without the special cards!
There are five suits: stars, circles, squares, crosses and triangles. You can change suit by laying the same number as has been laid in the suit you lay down yourself. Also, the card numbered 20 (WHOT Card) can be used to change from a suit to any other suit at any time. When the first person has finished, the others count up how many penalty points they have on the cards they have left in their hand. (Star cards count double as indicated by the second smaller figure in the small star). More recent decks also give the suits different colours, stars are blue, circles yellow, crosses red, triangles green, and squares purple.
'Whot! was invented (but, apparently, not patented) and trademarked by William Henry Storey, of Southend-on-Sea, England in 1935. It was first marketed by the company Storey & Co of Croydon, which he set up in 1930, but was soon acquired by Waddingtons of Leeds, and was popular in Britain in the 1950s and 1960s.'
Powered by BoardGameGeek.