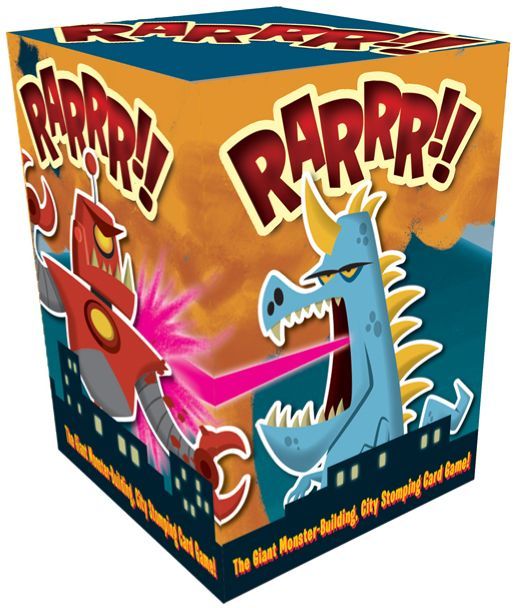 Published

2014

Number of players

3 - 6 players

Average duration

60 mins.

Complexity

Low

Location

Bookcase #110
Shelf #7
Description
In RARRR!!, players first draft monster power cards in order to build their perfect monster, then draft power bid cards to fuel their monsters' rampages through cities. Cities are destroyed using a bidding system, and players are limited in their bids by the amount of each type of power that their monster possesses.
Will you build a super fire-spewing dragon monster, or a more balanced monster that can flatten cities time and time again for the long haul? Either way, it's not a good day to live in the metropolis.
Powered by BoardGameGeek.