Description
NOW IN VALBY!
Our Bingo Breakfast has two parts: Bingo and Breakfast.
For 100kr you get an awesome breakfast consisting of Croissant, Boiled Egg, Fruit, Yoghurt w. Muesli and Strawberries, Bread, coffee or tea + Juice.
You will get up to five bingo cards for free.
You will have a chance to win some sweet bastard swag and game prizes kindly donated by our friends from Asmodee Nordics, Spilbræt , & Sidekick Games.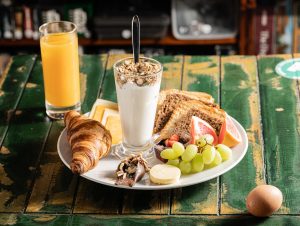 Good To Know
First round of Bingo starts at 11.00 and a second round at 12.00 but you may arrive from 10.00 to enjoy your breakfast plate beforehand.
You ticket includes free gaming and a reservation until 14.00, allowing you to stay and play games after the event.
This is a family friendly event.
There is a limited amount of tickets available.