Description
To celebrate our re-opening we have partnered with Ventilen to bring back our Bingo Breakfast with all profits from bingo cards getting donated directly to them. Read here about how loneliness affects 125,000 young people every day: https://ventilen.dk/
For 100kr you get an awesome breakfast consisting of Croissant, Boiled Egg, Fruit, Yoghurt w. Muesli and Strawberries, Bread, coffee or tea + Juice. You will also be able to buy  bingo cards for 10kr when you arrive, with all proceeds from bingo card sale going directly to Ventilen.
You will have a chance to win some sweet bastard swag and game prizes kindly donated by our friends from Asmodee Nordics, Spilbræt , Four Esses, & Sidekick Games.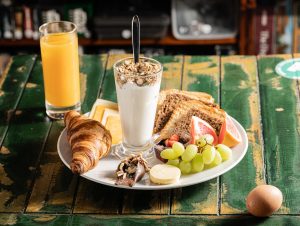 Good To Know
First round of Bingo starts at 11.00 and a second round at 12.00 but you may arrive from 10.00 to enjoy your breakfast plate beforehand.
You ticket includes free gaming and a reservation allowing  you to stay as long as you wish after the event.
This is a family friendly event.
The event is held outside in our covered cosy courtyard (due to Corona restrictions), so even though it's summer, we recommend that you bring some warm clothes.
In line with ongoing restrictions, when you arrive to the event you must go to the bar to show a valid Corona passport and photo ID if you're over 15 years of age.
Different groups are placed with minimum 1 meters distance and we have a limited amount of tickets available.