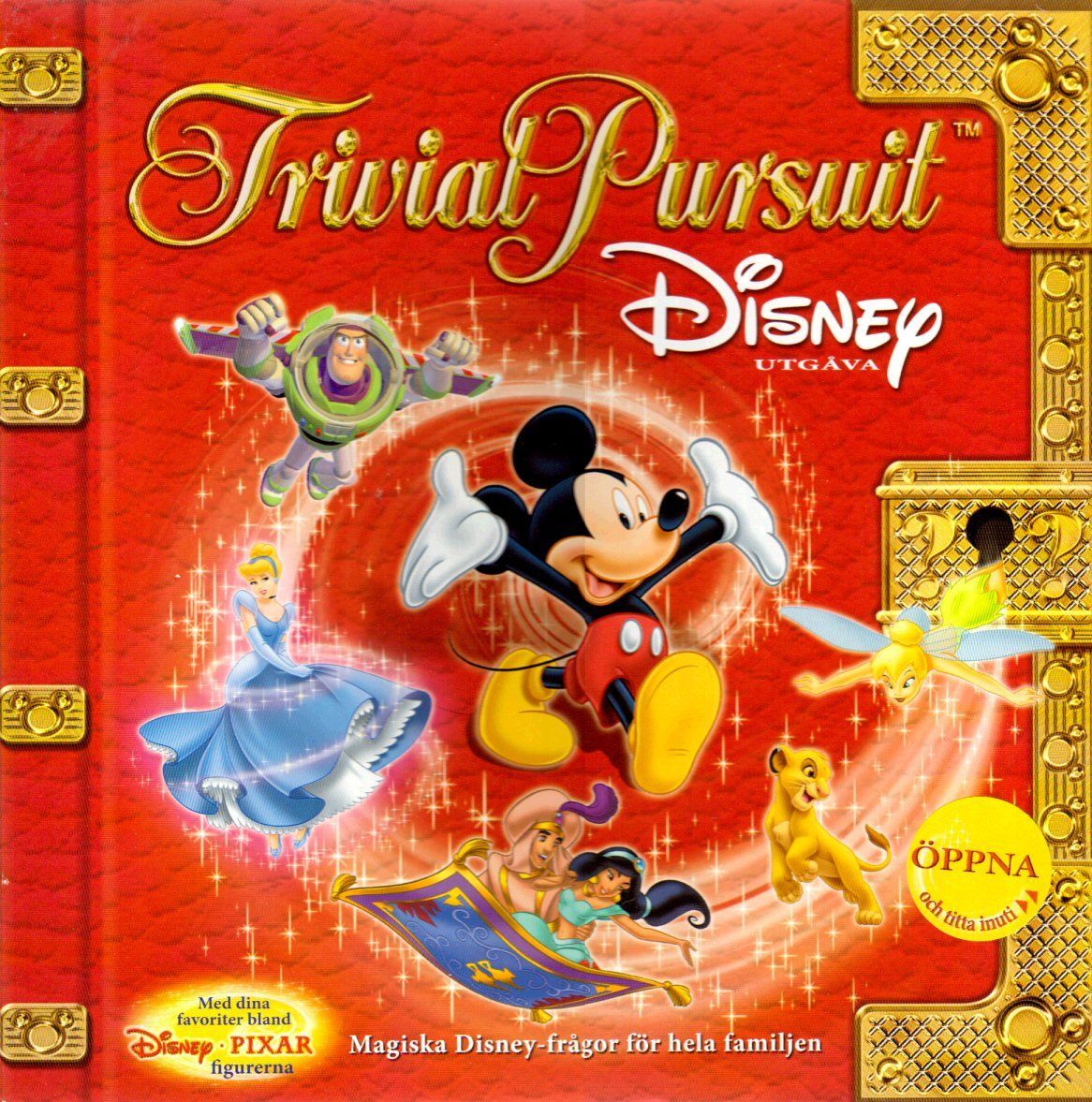 Published

2005

Number of players

2 - 6 players

Average duration

60 mins.

Complexity

Low

Location

Bookcase #100
Shelf #5
Description
From the box:
Open the book to the wonderful world of Disney . . .
Join your favorite Disney characters to play this magical Trivial Pursuit® edition. Special Disney features include Disney Movers, a Disney Book of Magic card holder and a special Sorcerer's Hat gameplay for younger players.
The world's most popular trivia game and best-loved family films come together in this magical Trivial Pursuit: Genus Edition® Disney Edition. The questions cover films all the way from Steamboat Willie, Mary Poppins and Snow White and the Seven Dwarves to Pirates of the Caribbean and The Incredibles, and each question card is beautifully illustrated with a screen shot from a Disney film.
This edition only comes with 200 cards, 100 for adults and 100 for children. The Disney Book of Magic is designed to hold two stacks of 25 cards each, hiding the image on the card so the next movie to come up is not know ahead of time. For younger players, the Sorcerer's Hat is moved to another wedge space, and if they get an answer wrong while on that space, they are allowed a second question to be asked from the same category.
Powered by BoardGameGeek.