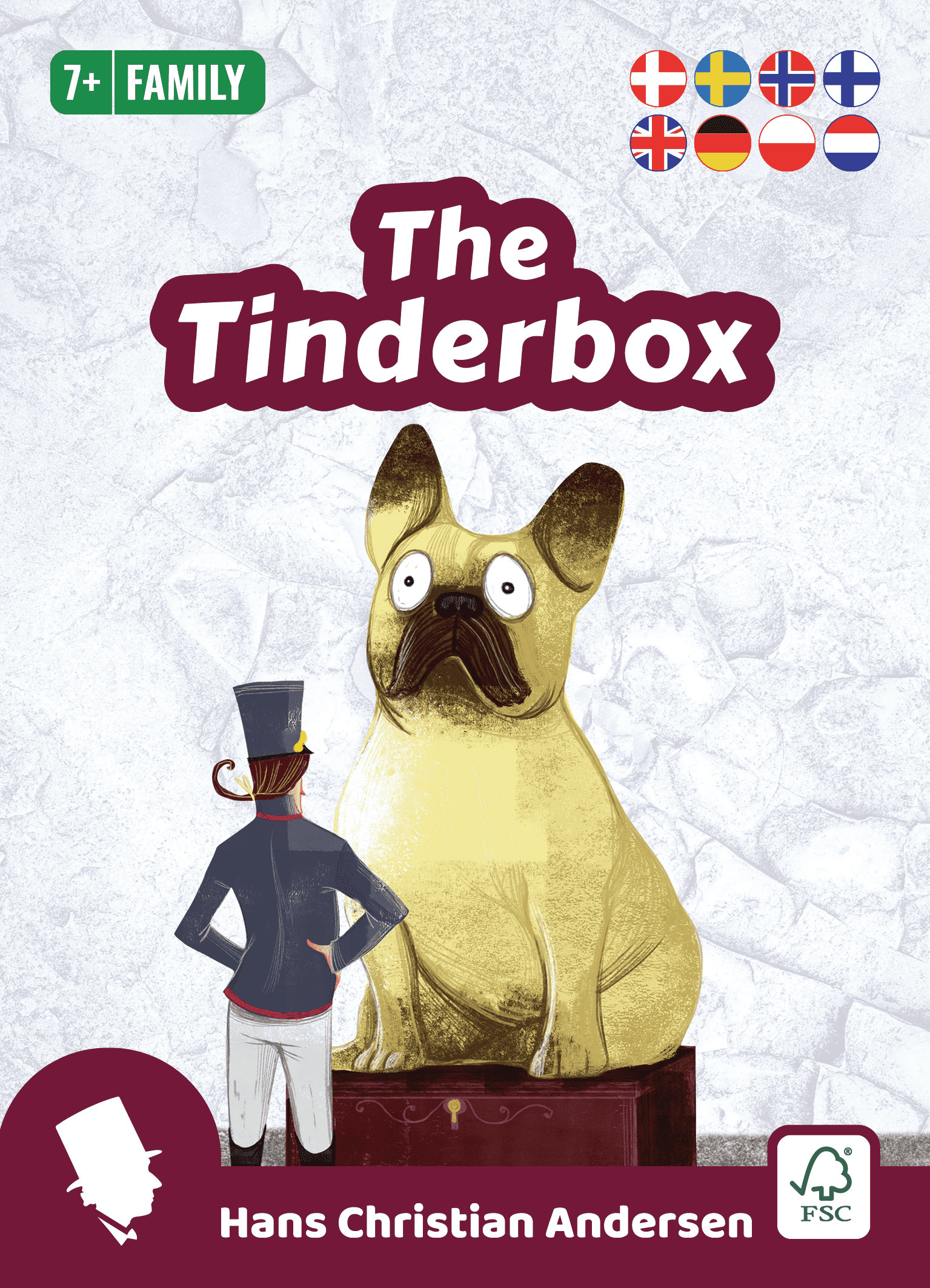 Published

2022

Number of players

2 - 5 players

Average duration

15 mins.

Complexity

No complexity set.

Location

Bookcase #204
Shelf #2
Description
The Tinderbox is a card game inspired by the famous fairy tale by Hans Christian Andersen.
Play cards simultaneously and reveal them to see what treasures you got this round. You want the most valuable but too much of a good thing might leave you with a bitter taste and zero points.
About the fairy tale:
Heading home the soldier meets a witch that offers him gold and silver coins, if he climbs into a hollow tree and gets a Tinderbox for her. The soldier is greedy and also claims the Tinderbox. Later he discovers its power to call upon the dogs with huge eyes. With his new found power the soldier attempts to win the princess and the entire kingdom.
—description from the publisher
Powered by BoardGameGeek.