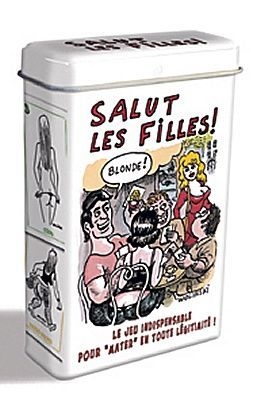 Published

2006

Number of players

2 - 5 players

Average duration

mins.

Complexity

No complexity set.

Location
Description
Salut Les Filles! must be played within a public area, such as a pub or coffee.
Players play cards describing a physical element that can be found on a person, such as long hair, cell phone, she kisses me, etc…
The first player to spot a person with at least one attribute on a card gets the card and marks a point, other players have to agree if the person corresponds with the card's element.
Powered by BoardGameGeek.