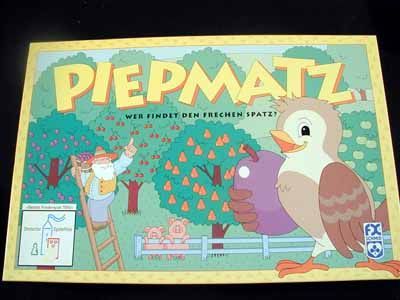 Published

1995

Number of players

1 - 6 players

Average duration

10 mins.

Complexity

No complexity set.

Location
Description
Grandfather tries to defend his fruit from the birds. A children's memory game.
The players trie to find out where the bird is hidden. A gameboard with holes is placed in the middle of the table. Under the board a beeper is placed. In a player's turn, the player puts a stick through the hole to find out if the beeper goes off. The first player who find the beeper wins the game.
Powered by BoardGameGeek.