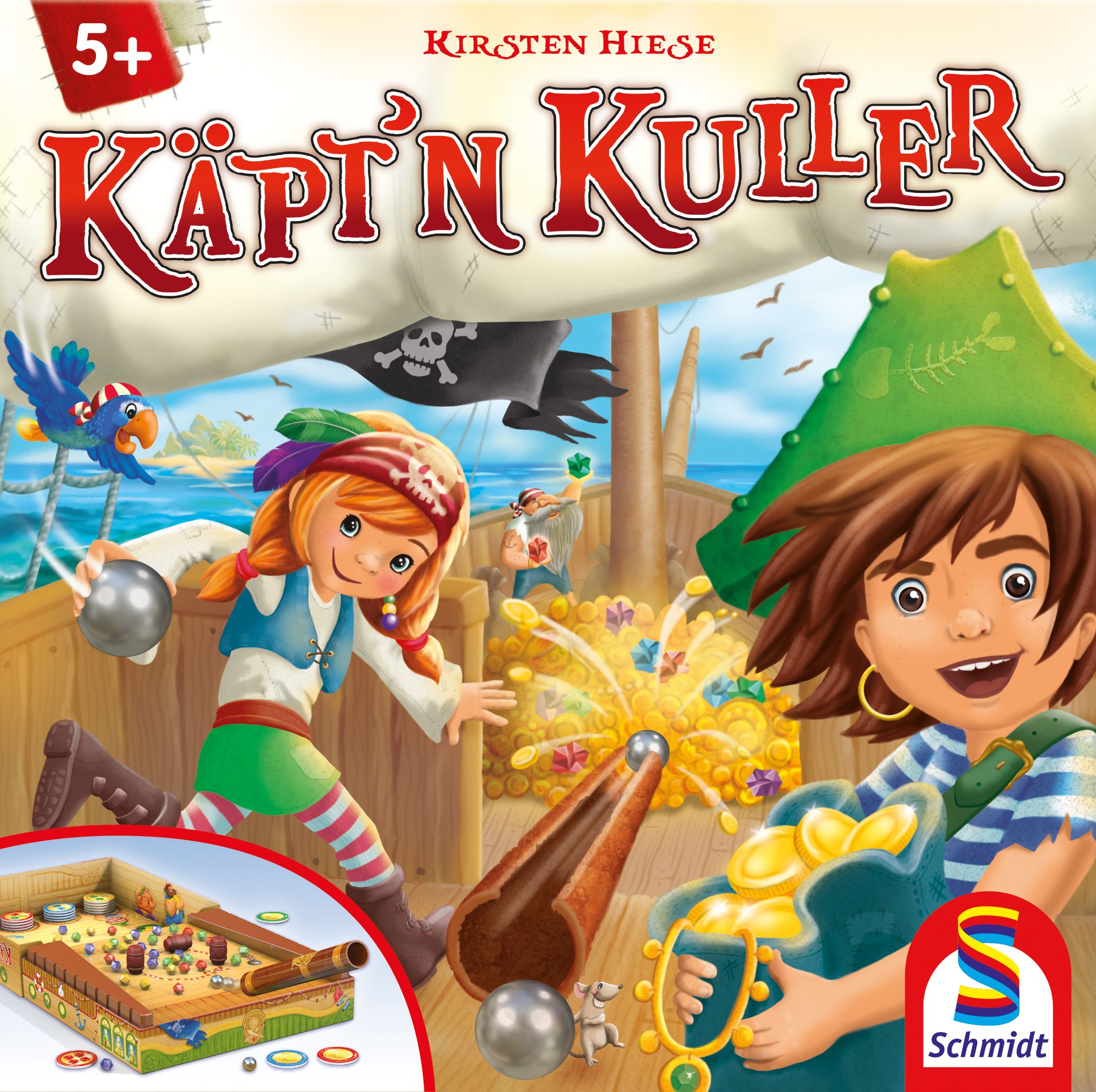 Published

2020

Number of players

2 - 4 players

Average duration

15 mins.

Complexity

No complexity set.

Location
Description
The pirate gang has collect huge piles of loot, and to distribute the treasures, they've decided to play the legendary pirate skittles game.
Who will manage to make the ball roll skillfully down the launch tube in Käpt'n Kuller to hit the desired diamonds and in the end collect the most gold coins?
Powered by BoardGameGeek.