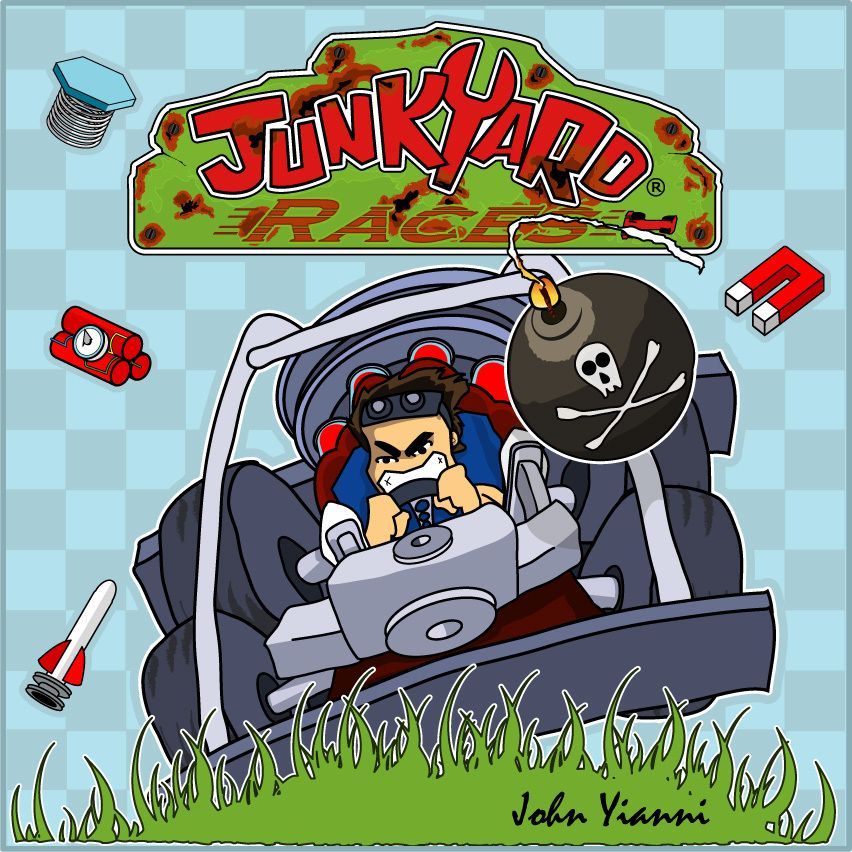 Published

2003

Number of players

2 - 8 players

Average duration

120 mins.

Complexity

No complexity set.

Location
Description
From the back of the Box:
The Junkyard has been turned into a racing track, by 'The Race-Kart Crew', a team of 8 speedster enthusiasts. They have built their own racing karts and invented some crazy gadgets and traps made from junk found in the Junkyard. You take on the role of one of the crew to create the fastest, meanest racing kart in the Junkyard. Use all your cunning to outwit your opponents, roll bombs, release missiles, lay down dastardly traps whilst speeding through mud and grass and jumping over collapsed bridges. Be the first to complete 5 laps of this mad and hazardous Junkyard to win the race. Sounds dangerous? Sounds crazy? Sounds like a challenge!
Powered by BoardGameGeek.