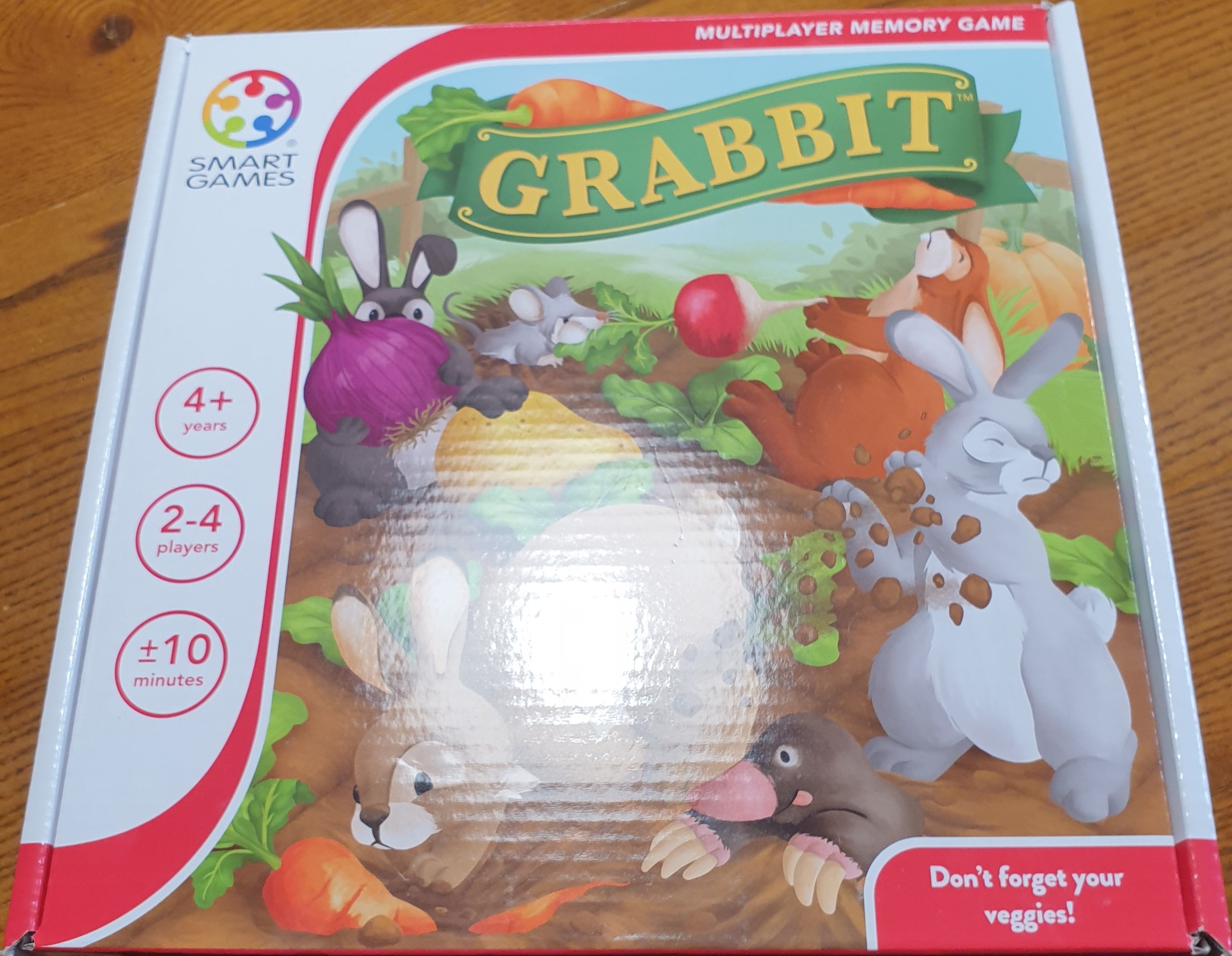 Published

2020

Number of players

2 - 4 players

Average duration

10 mins.

Complexity

No complexity set.

Location

Bookcase #24
Shelf #4
Description
A game that is essentially the "15 puzzle" combined with a memory game and cute bunnies trying to get vegetables.
On your turn, your rabbit jumps to a space where you hope to find a vegetable you don't already have.
The first to have all four different vegetables, wins.
Powered by BoardGameGeek.