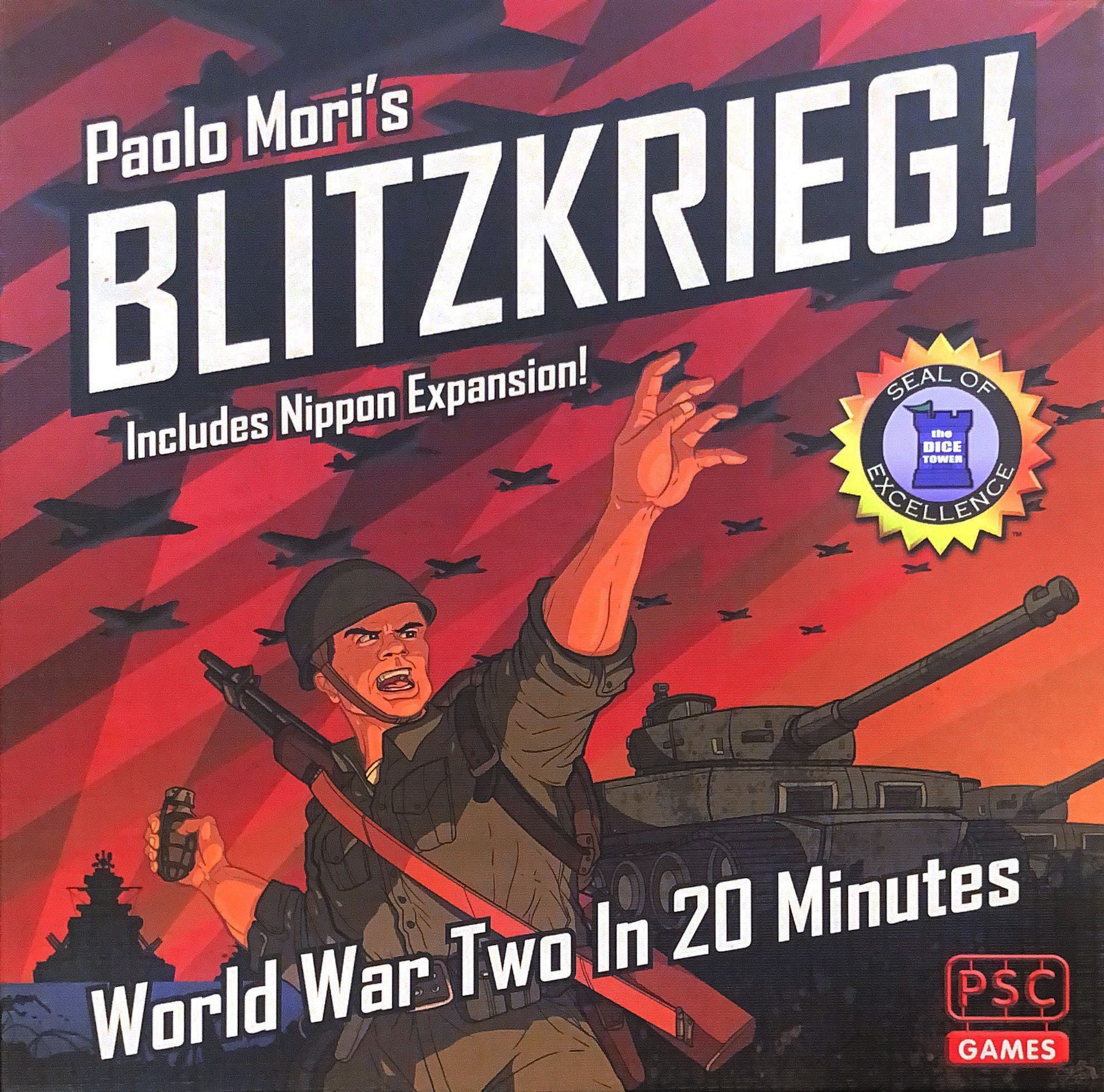 Published

2019

Number of players

1 - 2 players

Average duration

45 mins.

Complexity

No complexity set.

Location
Description
New Square Edition: Now includes Nippon expansion, updated Axis bag art, and an updated rulebook!
Recreate World War Two in 20 minutes! The perfect wargame for non-wargamers, Blitzkrieg! allows two players to battle across the War's most iconic theatres, winning key campaigns and building military might.
Players draw army tokens from a bag to determine their starting forces and to replenish their losses. Rather than 'fighting' battles with dice or cards, players allocate their military resources to each theatre's campaigns, winning victory points, further resources, special weapons, and strategic advantages as they play. Refight World War Two several times in one evening!
Includes Solo mode by Dávid Turczi.
Rules changes include:
– Score bonus VPs from war track once when closing theatre due to reaching end of war track
– Can only move token to end of war track in theatre where token placed, not on other tokens (i.e. Strategic Advantage or Nuclear Weapon)
– When closing a theatre by reaching the end of a battle track, you receive the bonus VPs on the battle track once.
– Only the theatre you placed a token in can be closed by reaching the end of the battle track. If the effect of a battle space (Strategic Advantage) or token (Nuclear Weapon) would cause the marker of a different theatre to reach the end of the battle track, it instead stops at the penultimate space.
—description from the publisher
Powered by BoardGameGeek.