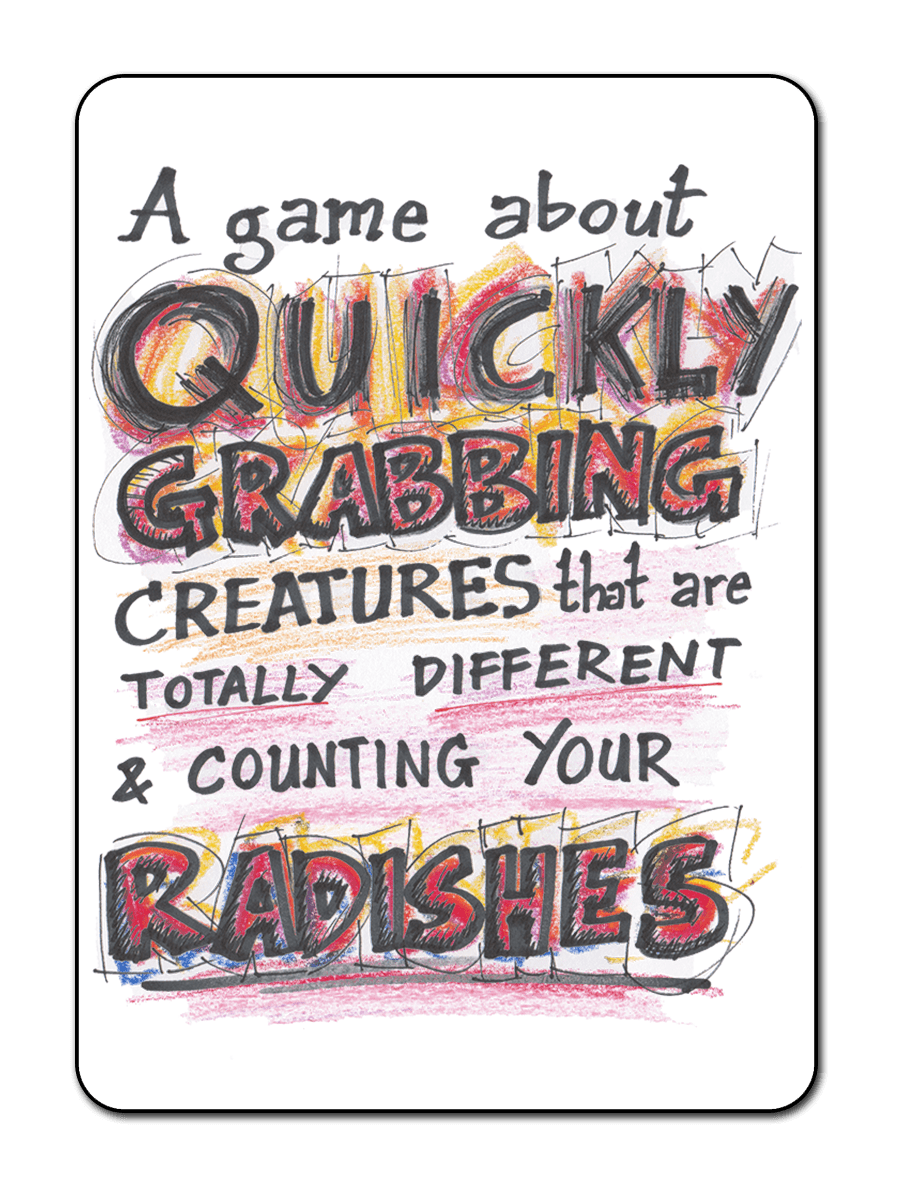 Published

2022

Number of players

2 - 9 players

Average duration

10 mins.

Complexity

No complexity set.

Location
Description
This is the 'superhard' version of "A game about quickly grabbing creatures that are totally different and counting your beetroots." and "AGAQGCTATDACYTurnips."
Players race to grab creatures, but each creature you grab must have a different head (number of eyes), different body (number of arms), and different number of legs.
You can put vegetables in between creatures, but if you grab more than 5 portions, you have been deemed too greedy and lose the game.
In this 'super-hard' edition, the creatures are wearing things, looking away from the 'camera', contorting in weird positions and doing other things that might will add a few seconds of confusion, even for experienced players!
This game is NOT recommended for anyone who hasn't played the earlier editions.
To make it even more visually confusing, most of the vegetable cards have additional items on them. Monocle, sketchbook, or even stuffed toys of the creatures! (But they aren't creatures, they are only stuffed toys of creatures.)
One deck plays up to 3 players. Combine decks to play with more (2 decks for up to 6, 3 decks for up to 9)
There are 2 versions of AGAQGCTATDACYRadishes (coloured in, and line art) for easy mixing and separation.
Powered by BoardGameGeek.